It's 'Permanent Midnight' for Justin Courtney Pierre with Latest EP Release
Motion City Soundtrack front man releases fourth and final EP instalment of his recent EP series via Epitaph Records.
'Permanent Midnight' is a continuation of the pervasive themes that have plagued Justin Courtney Pierre's song writing throughout his decades long musical career (and life); the unrelenting, existential, concept of the passing of time, his relationships, and personal battles with mental health.
Released over the past year, beginning with An Anthropologist on Mars in March of 2021, followed by The Price Of Salt in July and Ghost World in November, Justin's previous EPs, for the most part, kept the sound and essence of Motion City Soundtrack. Creating on his own, however, he the freedom to showcase his individuality, explore new ideas and sounds, and let his personality and creativity take centre stage.
With this EP, Justin returns to the more traditional pop-punk sounds which will help to bridge the gap for fans (patiently) waiting on new music from Motion City Soundtrack. Which we HOPE is coming… the wistful opening song on this EP 'Used to Be Old School' is a reminiscence on the past, perhaps on the band's touring years? But hopefully not an ending! What 'grand farewell' is Justin excited for? Let's not get too worried!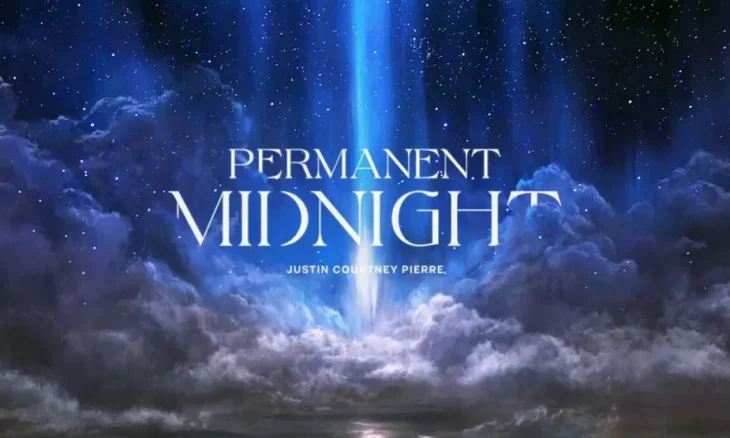 'Back at 45', takes you back to the best of the rock-out, pop-punk days, upbeat and fun! The journey through fatherhood and love he has for his daughter, Max, shines through, with her on assistant vocals. So cute! Genuinely thinking you won't live to have a family (because of mental illness), and then being able to share them with the world through your music must be such a joy, truly delightful to hear.
'So Beautiful and Difficult' and 'House of Strangers' return to a more contemplative, melancholic examination of the meaning of life, our lifetimes, such as many of the songs from Motion City's 2012 album 'Go', with the slower, melodic rock style.
Lyrically, Justin has always shown shockingly genuine emotion. From Motion City's manic, depressed, isolated themes on 2010 album 'My Dinosaur Life', to the last song on the EP, 'You're the Reason', it feels like Justin's life is in such a better place. This ballad is a beautiful love letter to his wife and family, with his usual self-doubt but also now, real hope.
As someone who has been listening since 'The Future Freaks Me Out' on 'I am the Movie' in 2003, I not only love the ever-evolving musical styles of Justin Courtney Pierre, but also that he has never been afraid to vulnerably share his life, now with the clear message of hope, and that life is worth living.
Both fans and new listeners alike will love the charm, the cheerful tones, the dreamy themes, and the emotional punch this EP delivers. 'Permanent Midnight' doesn't feel like the darkness is closing in, doesn't feel like an ending, it feels like a new beginning.
10/10
*Full disclosure: Motion City Soundtrack/Justin Courtney Pierre are my favourite band so I may be biased! 😊